Intermediate Series – Sunday, April 23 at 12:30 pm 

Greg Tebb – May 19-21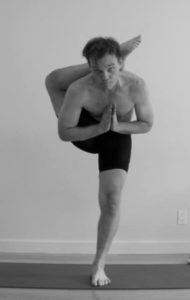 Greg Tebb is coming back to Halifax for an extra long weekend of yoga! Join us for a weekend of yoga anatomy, philosophy and mysore style classes from May 19-22.
Join esteemed Yoga Teacher and Author Greg Tebb for a weekend workshop in Halifax, Greg has studied extensively with the Jois family and has studied extensively with Manju Jois since 2005. He is one of the few people to have served a long time teaching apprenticeship with Manju Jois and has his blessings to teach into the advanced series of Ashtanga Yoga. Greg works with bodies to teach their owners how to safely explore. He uses his 35 years of Yoga, dance, and movement training to provide a safe and nourishing environment to develop and improve health and functionality.
The full weekend fee is $350 but the Early Bird Price is $325 so register soon. Please contact Terrilee about securing your space.
—
Sanksrit Workshop with Erik Marrero – stay tuned for date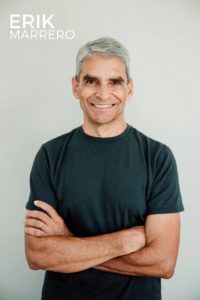 We are proud to host our friend Erik Marrero for an introduction to the divine language of yoga. The first step in learning Sanskrit is to develop an intimacy with its sounds. Erik will present us with the yogic style of learning that supports a natural and effortless focus. He will teach us about the unique way these words vibrate the palate, we will become familiar with how the words develop and feel their force through our breath as we learn to speak.
COURSE DETAILS:
This 14-hour seminar is an educational adventure that will give you a permanent connection to the beauty and energy of Sanskrit. Start your journey April 1 & 2 from 10 am – 5 pm. Breaks included. Cafe with light vegetarian options on sight.
Holding this knowledge makes it possible to grasp the subtleties of yoga, whose body of teachings was written in Sanskrit. Since ancient times the practice of yoga has included the study and chanting of mantras in this beautiful language to induce calm and clarity in meditation.
Over the course of the weekend you will learn how to approach Sanskrit in a way that is both enjoyable and inspiring. By the end of the weekend, students will…
– know the Yoga Model of learning
‐ know the five mouth positions used to speak the language
‐ know the alphabet in Devanagari
– be able to read simple words in the Devanagari script
Yoga Alliance registered teachers completing this workshop will receive continuing education certificates. Teachers that are not registered with Yoga Alliance and non-teachers will receive certificates of completion.
COST:
$350 taxes included.
***Register before February 15 and save! Early Bird pricing $300 taxes included***
BIO:
Erik Marrero (ERYT-500, YACEP) started practicing yoga in 2007. The following year, as part of Yoga Teacher Training, he took a Sanskrit immersion weekend from a teacher at the American Sanskrit Institute (ASI). He was amazed that by the end of the second day, he was able to read Sanskrit words. The ASI learning model made that possible. In July 2011, with this same teacher, Erik joined Trishula Yoga's weekly Sanskrit study group focusing on chanting and studying the Yoga Sutras, Bhagavad Gita, and other texts, as well as chanting the Sanskrit alphabet and Maheshvara Sutras. In July 2014, Erik completed the ASI Sanskrit Level 1 Teacher Training. He has been teaching Introduction to Sanskrit since then in yoga studios as a special event and also as a required module in yoga teacher training. Students have included yoga teachers, students, and practitioners, as well as Kirtan chanters, Ayurvedic, and Jyotisha (Indian astrology) students and practitioners.
Erik studies and teaches Yin, Vinyasa, & Ashtanga Vinyasa Yoga. He is registered with Yoga Alliance as an E-RYT 500 and a YACEP and is authorized to teach Ashtanga Vinyasa Yoga.
OPTIONAL ADDITION OF MYSORE CLASSES:
Complete your weekend of yoga with Mysore classes each morning. From 8 am – 9:30 am Erik will lead us in our practice. He is also a long time student of our teacher Manju Jois. Terrilee and Christina have both benefited from sharing a practice space with him and will be on our mats. If you are attending the workshop, the fee for each day is $15 or $20 for anyone not attending the workshop
—
Posted in News, Special Workshops, Workshops/ClassesEdit