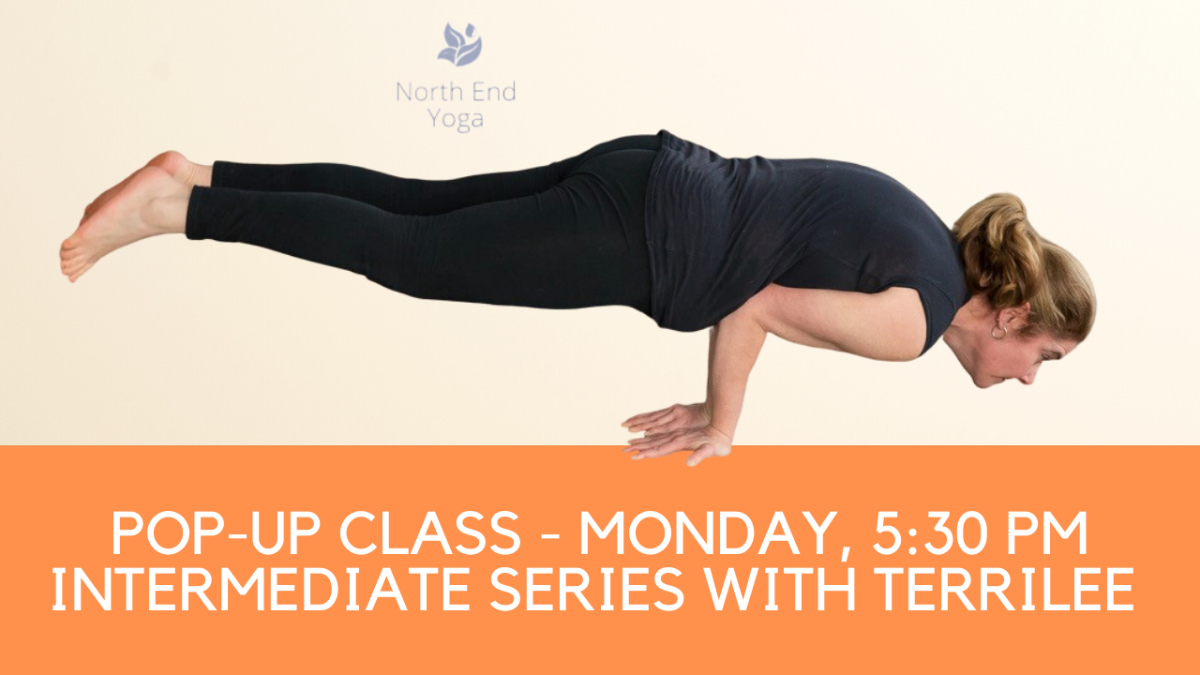 Namaste yogis,
Here we go with another month of social distancing. I am not sure about you but I don't know how I would survive this pandemic without yoga. I am so thankful for having such a great yoga community that is willing to share yoga at this time.
Just for fun, I thought I would offer a pop-up Intermediate Series class tomorrow (Monday) at 5:30 pm. If you haven't tried intermediate series before, no worries! We will have some fun working through the series together. Just bring your sense of humour and you will be fine :).
My regular free online classes are:
Saturday, 9:00 am – Beginner Yoga
Sunday, 10 am – Led Primary Series with some chanting and pranayama
Wednesday, 5:30 pm – Led class, Manju style
Thursday, 8:00 am – Half led primary series
Click to join my classes:
yoga with Terrilee
Bryan's free online Shamatha Yoga and Meditation class on Tuesday at 7 pm is ongoing too.
To join Bryan's class, click this link
Meditation with Bryan
Meeting ID: 176 181 346
Password: 007027
Andrea and Terra are sharing a brief FREE Nidra and Sound practice on Friday May 15 at 7pm. For this practice you will need be a member of the private Nidra & Sound Home Practice Facebook group and be able to sign in at the designated time as they are going live!
To Join Nidra and Sound, follow the link to join
Join the Yoga Nidra group
Don't forget that Greg Tebb is offering online classes too. He is letting us pay for his classes in Canadian dollars. Feel free to check out his classes at Greg Tebb.
Thanks again for keeping me going. I mean it when I say that it is really helping a lot. Let's get through this together.
Hope to see you soon on the virtual mat!